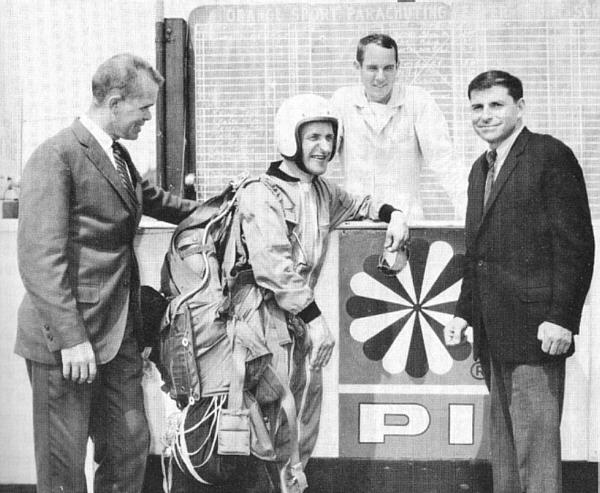 Reuben Lee's 100th jump was also the 100,000th jump made at Orange SPC! Lee,
a 32 a teacher of Latin and Medieval History at South Kent Preparatory School, South Kent, Conn. made the 100.000th jump at 2 p.m, on Monday, 12 June, 1967. Jacques Istel, President, and Lewis Sanborn, Executive Vice President of PI, presented Lee with a new Pioneer jumpsuit.
Left to right: Lew Sanborn, Reuben Lee, Steve Boyle (OSPC Manager) and Jacques Istel.
Close window to return
Close Window